Our Brands
Mizkan Group added the iconic Sarson's vinegar and Haywards pickles in 2012 and the Branston brand – spanning sweet pickles, chutney, relishes and table sauces in 2013 – to its portfolio. These joined its existing market-leading Japanese brand which positions the Mizkan Group as the world's number one supplier of sushi seasoning.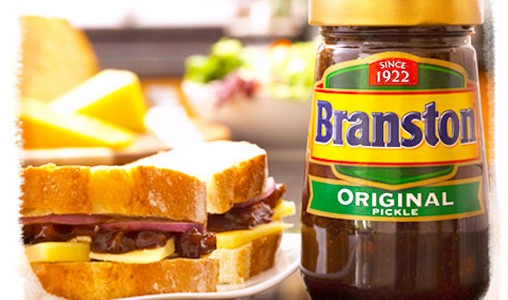 Branston
Named after the small village near Burton, Staffordshire, Crosse & Blackwell first produced Branston Pickle in 1922. This classic British product is still made using the same secret recipe and traditional methods today – blended to perfection for that essential Branston 'tang'. A firm family favourite, more than 17 million jars of pickle are sold to one in three UK households every year. Branston has now become known for more than just pickle, and its portfolio also includes relishes and table sauces. In February 2013 Mizkan Group acquired Branston from Premier Foods. Its products are still manufactured at the Bury St Edmunds site that it moved to in 2004, and the slogan "Bring out the Branston" remains synonymous with the brand.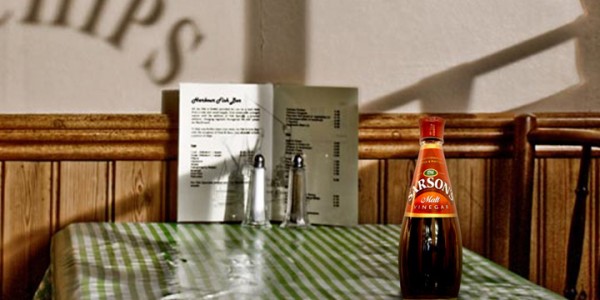 Sarson's
First created by Thomas Sarson, Sarson's vinegar has been traditionally brewed and matured in vats, since 1794. Invented in Brunswick Place, Shoreditch, London, it was renamed 'Sarson's Virgin Vinegar' in 1884, referencing a Biblical story from which he was inspired, but this name was soon dropped. In 1893 the company was trading under the name of 'Henry Sarson and Sons', based at The Vinegar Works in Shoreditch. The Sarson's vinegar factory was situated in Bermondsey, London, and it has been said that on the approach to Tower Bridge you could smell the aroma of vinegar. In 1932 the company joined forces with several other independent vinegar producers to form British Vinegars Ltd. Production of Sarson's vinegar moved to Middleton, Greater Manchester, in 1968 after British Vinegars purchased the site from Co-Op. The Sarson's brand was taken over by Crosse & Blackwell, Nestlé UK, and then Premier Foods. In July 2012 Mizkan Group acquired the brand and its production site in Middleton, Greater Manchester. The iconic and trademarked bottle shape remains. Sarson's products range from Malt and Distilled Malt vinegars to Worcester sauce and recently introduced balsamic vinegar in 2015. Often used as a base for sauces or marinades, and of course on fish and chips, they are ideal to bring dishes to life.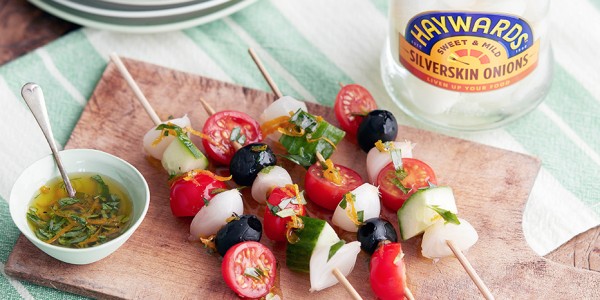 Haywards
Haywards has been producing the UK's favourite pickled vegetables since 1868. On average, 4,000 tonnes – or 248 million – of Haywards Pickled Onions are consumed every year1, each of which are hand-selected for the best quality. The Haywards portfolio includes Pickled Onions, Mixed Pickles, Beetroot and Piccalilli. In July 2012 Mizkan Group acquired Haywards from Premier Foods and its products are now manufactured at the factory in Middleton, Greater Manchester. In October 2015, the brand was relaunched to offer a revived offering including delicious new recipes and exciting stand out packaging. 1Sources of Information: SIG Grocery Outlets 52 WE 30.03.13, Internal Data, Office for National Statistics, Kantar Worldpanel 52 WE 17.03.13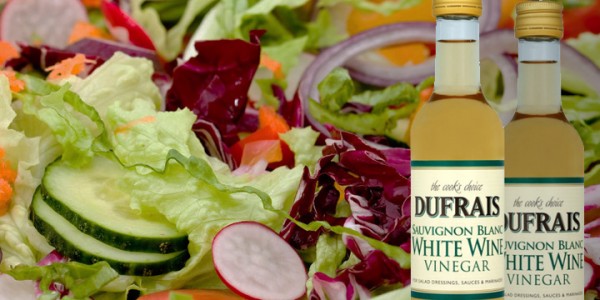 Dufrais
Dufrais vinegars have been naturally fermented and matured by traditional methods since the 1930s. As the UK's leading producer of specialty vinegars, Dufrais are renowned for their distinctive, delicate and fresh fruity flavours. The range includes Cabernet Sauvignon Red Wine and Cider vinegars, all of which are ideal for salad dressings, sauces and marinades. Dufrais was acquired alongside Sarson's from Premier Foods in July 2012, and production is based in Middleton, Greater Manchester.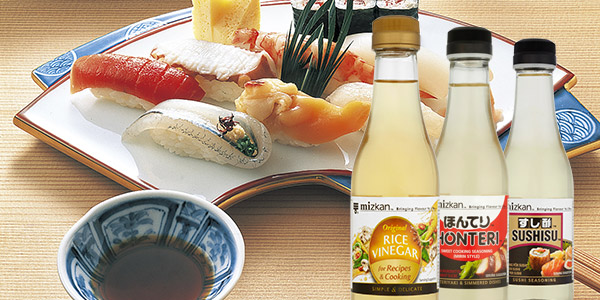 Mizkan
The Mizkan Group has been producing authentic Japanese sushi seasonings and vinegars for more than 200 years. In the early 1800s, the founder of Mizkan Group succeeded in developing a vinegar from sake lees (a by-product of Japanese sake brewing) and started supplying it to sushi restaurants all across Edo (Old Tokyo). Today, Mizkan Group is the largest supplier of sushi seasoning worldwide.